The first year of the music festival Blues Moods took place in November 2010. Since 2011, the festival is organized each year by the civic association – Trnava Music Company always at the same autumn time – in November. During a few years of its existence, the festival has gained a reputation not only in Slovakia but also abroad. Every year, performers from abroad appear at the festival and by their participation they raise the value of the music festival and also the awareness of the Town of Trnava. The festival is one-day and is located in the club premises. In 2014, the Blues Moods Festival was awarded "The Achievement of the Year" by the Slovak Blues Society.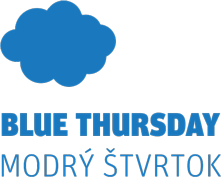 The project Blue Thursday created by Trnava Music Company and the band Second Band from Trnava was set up in January 2016. Its aim is to support minority genres and annual Blues Moods Festival and to offer leisure time activities to town residents. Musical evenings take place with the participation of the home band Second Band, which invites its preselected guests and plays the guests´ songs together. This is a very original project that proves the universality of the musical language.
The project takes place once a month in two phases – in its autumn-winter part and after the New Year in its spring-summer part. The autumn-winter part is held in the months of September – December, the spring-summer part in the months of February – May.

.